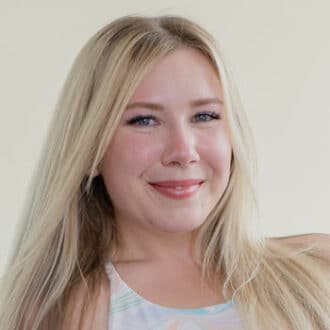 Savannah Hartnett
FLY TV Operations Manager/Studio Associate/Teacher
I had just moved back to Portland when I reached out to a friend, telling her that I needed to find some sense of belonging and community, along with a way to be more physically active. I was feeling adrift with all of the changes brought on by Covid, and I needed to feel like myself again. Well, this friend just so happens to work at Firelight, and she told me to come in that same day to try out a class.
I was immediately hooked by the atmosphere, the sense of belonging, how everyone knows each other's names. I loved how each instructor taught in a way that let their own personality shine! Through my yoga practice at Firelight, I developed an awareness of my body, my breathing, and my thinking. My favorite thing I'm learning is mindfulness, and being present in each moment (whether I'm in downward dog, or the grocery store).
Yoga became for me, no longer just a form of exercise, but a true practice- and I was ready to practice everyday! I'm frequently out of town, so I reached out to my friend, asking if she had any recommendations for yoga flows while I'm away. Mind BLOWN when she told me about FlyTV. I could maintain my practice by bringing my classes with me, and I didn't have to leave my favorite teachers behind anymore! So far, I've taken them to NYC, Hawaii, and Cancun!
Now, as Digital Outreach Coordinator, I would like to help you take your favorite FLY instructors with you too (or simply take them home or to the office with you) on FLY TV! If you have any questions about FLY TV, including corporate packages or any other collaboration, please fill out the contact form HERE.