Workplace Wellness
---
We are happy to assist your family of employees to find their FLOW STATE. Flow state describes a feeling where, under the right conditions, you become fully immersed in whatever you are doing.* It can leave us feeling ecstatic, motivated and fulfilled.
Finding our flow makes our lives happier and more successful by promoting a positive mood, enhanced creativity and improved performance. Those who have a regular practice of yoga feel healthier and happier; have decreased absenteeism, burnout, fatigue, and anxiety; and have lower risk of chronic illnesses associated with lack of physical movement and/or strained mental health.
*"Flow state" as defined by psychologists Mihaly Csikszentmihalyi and Jeanne Nakamura.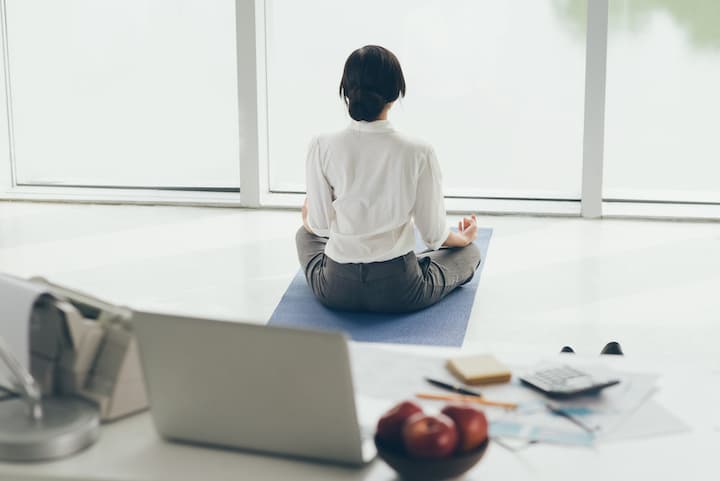 Health & Happiness
By taking a break from routine daily activities to practice yoga and/or meditation, we allow the mind to quiet and we bring focus to things like breath, movement and alignment. Once the mind is clear of distractions, we can find joy in the present moment and be better equipped to manage and overcome everyday challenges in the workplace and throughout every aspect of our lives. Healthy & happy employees are ones that will stay with you for the long-run. We encourage you to start this journey of Workplace Wellness with us at Firelight Yoga today!
Start your Workplace Wellness Journey
We will work directly with you to understand your company's specific goals and curate an individualized program tailored to the needs of you and your team members, as well as your budget. Please give us a little information about your company, and we will be in touch with you very soon.
"*" indicates required fields