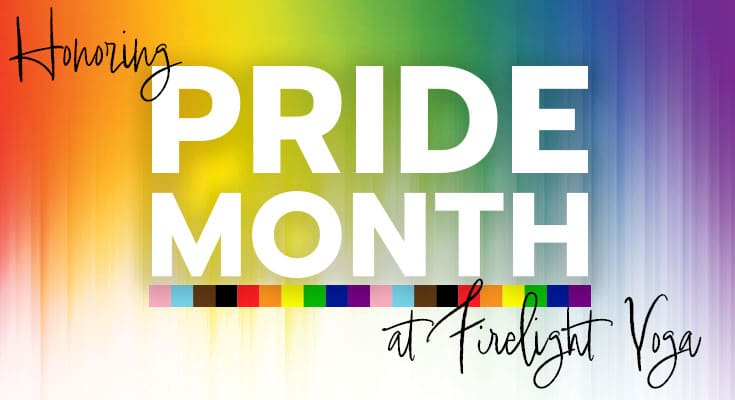 June Benefit Classes, Community Class and Gender-Affirming Career Closet Donations…
While we support and welcome our LGBTQ2S+ community all year long, June is a month of celebration and a great time to focus our efforts in uplifting organizations that provide direct assistance through programs and specific services. We hope you will join us for at least one of these special classes. And if a monetary donation is not something you can do at this time, there are other ways to support! We will be hosting a Gender-affirming Career closet donation drive at FLY! (Details below) We also encourage you to give time to any of the below organizations by volunteering as you are able. (Links to each organization below.)
Thank you ❤️🧡💛💚💙💜🖤🤎
BENEFIT CLASSES
100% of all proceeds go to the below organizations. Sign up through the class schedule and select your donation amount! (Under Benefit Classes)
SMYRC (Sexual & Gender Minority Youth Resource Center) of New Avenues for Youth, is a Portland-based nonprofit organization that is dedicated to the prevention and intervention of youth homelessness. SMYRC provides a safe, harassment-free space for queer and trans youth ages 13-23, where participants can create art, play music, and join in open mic nights, drag shows, and support groups.
Additional services offered at SMYRC are a food pantry, hygiene supplies, clothing closet, gender-affirming clothing, virtual/in-person check ins, virtual/in-person groups, mental health support, and referrals to other resources and support. (newavenues.org/smyrc/)
The Ali Forney Center was founded in 2002 in memory of Ali Forney, a homeless gender-nonconforming youth who was forced to live on the streets, where they were tragically murdered. Committed to saving the lives of LGBTQ+ young people, the mission of the Ali Forney Center is to protect them from the harms of homelessness and empower them with the tools needed to live independently.
A 24-hour program, The Ali Forney Center never closes its doors. They provide more than just a bed and food for those in need — from initial intake at their drop-in center to transitional housing and job readiness training, they provide homeless LGBTQ+ youth a safe, warm, supportive environment to escape the streets. (www.aliforneycenter.org/)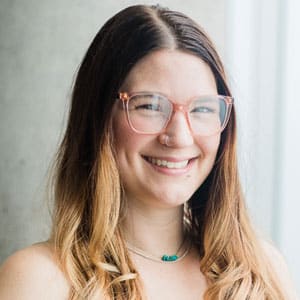 True Colors Recovery's mission is to provide recovery support services to LGBTQIA2S+ individuals, 18 and older, that affirms identity and allows people to stay true to their-self.
True Colors is comprised of professionals that have lived experience with addiction and identifying a part of the LGBTQIA2s+ community. They provide free recovery mentor services and have a drop-in center located in North Portland.(www.truecolorsrecovery.org)
COMMUNITY CLASS
Allies are kindly requested to share with queer and trans friends, and to join one of our other Pride month classes.
A Free Community Class guided by a queer instructor, this gentle offering is open to all members of the LGBTQIA2S+ community. Closing a month of solidarity and celebration, join us as we co-create brave space for grounding, pause, and connection. Light refreshments will be provided following class.
Allies are kindly requested to share with queer and trans friends, and to join one of our other Pride month classes.
No prior yoga experience is required. Props (blankets, bolsters, and blocks) are available, though you may wish to bring additional personal care items (comfortable clothing/layers, water bottle, eye pillow, etc.)
For questions, health, safety or accessibility needs, please email amy.liss@gmail.com.
IN-KIND DONATIONS
We will be collecting donations at FLY June 1 – 15! Donations support folks going to interviews, those who are newly working, and those who are recently out in their job, so that they have access to clothes that embody their authentic self. A list of specific needs will be posted on the collection bin. (www.pdxqcenter.org)
Donations of new and gently used clothing and products only. The closet is meant to specifically provide career and work wear that might be inaccessible to community members, Donated items should follow these guidelines to be accepted:
Clothing items should be generally classified as "career wear," meaning items that would be appropriate for interviews, meeting with prospective employers, attending networking events and job fairs, etc.
No items with rips, stains, holes, or any sort of damage.
No branded items from gyms, workplaces, high school, summer camp, etc.
Items must be laundered and free of any pet hair, dirt, stains, or smells.
The following are items are needed the most:
Gender-Affirming Products: Binders, new Packers, new tucking underwear, new breast forms, etc. (More ideas here)
"Women's" shoes size 9 or larger
Larger "women's" clothing, dresses
"Men's" shoes size 9 or smaller
Accessories: jewelry, purses, ties, overalls, jumpsuits, wigs, new makeup products, bras.
Unopened makeup, with a focus on quality foundation in a wide array of skin tones.