Congratulations to our 2021 Teacher Training Graduates!
The Firelight Yoga RYS (Registered Yoga School) graduated 8 new passionate and talented teachers in 2021! You may have seen them on the schedule already, teaching their free Karma classes as part of their training to gain experience. Some are already teaching classes on our regular schedule now as well!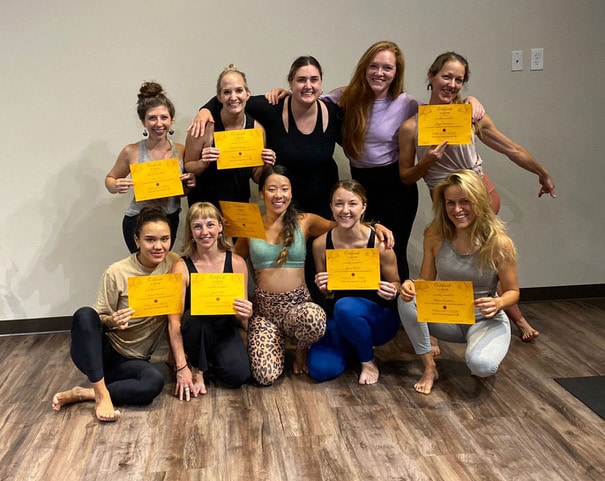 This particular training was immersion based. Five weeks of yoga can be really intense! These yogis were up for the challenge and handled the pressures of learning how to leach yoga beautifully. By the end of our journey they were able to teach classes and show their unique personalities while doing so. Not every training we have at Firelight Yoga is as immersive. We have multiple programs with different timelines.
This sangha was diverse and full of exceptionally gifted students with a wide variety of day jobs. A doula, a dance teacher, a social worker, child care provider and so many other beautiful souls were able to add "yoga instructor" to their skill set. Gifting their communities with the tools and skills needed to connect and elevate.
If you are interested in hearing about and participating in upcoming FLY trainings, hop over to our Teacher Training page!