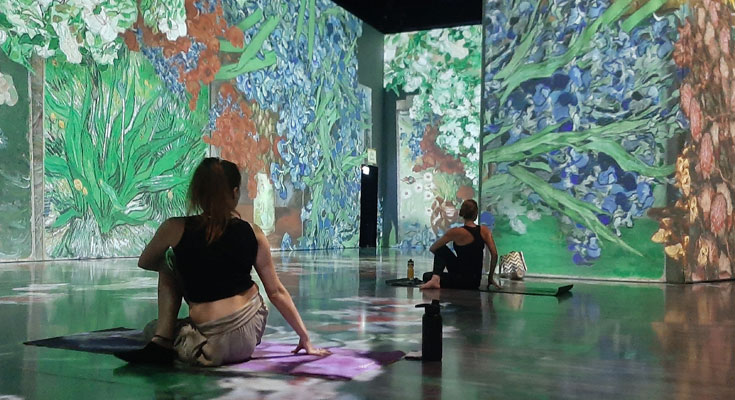 Yoga surrounded by Van Gogh Art!
Our very own FLY teachers, Joey Beso and Haley Miller will be teaching a couple special classes at the Beyond Van Gogh Immersive Experience on Dec. 2 and 4th!
Immerse yourself in Van Gogh's artwork like you've never seen it before.
WHAT: A Gentle Slow Flow Yoga Class in the Heart of the exhibit!
WHEN: Dec 2 (class taught by Joey) and Dec 4th (class taught by Haley) @ 8:30 AM
WHERE: The Oregon Convention Center (777 NE Martin Luther King Jr Blvd, Portland OR 97232)
ADDITIONAL INFO: Masks are mandatory at all times within the Oregon Convention Center and Beyond Van Gogh exhibition. Guests are required to remain physically distanced from other groups while inside the exhibition.
A portion of every ticket sale will be donated to Holla Mentors.