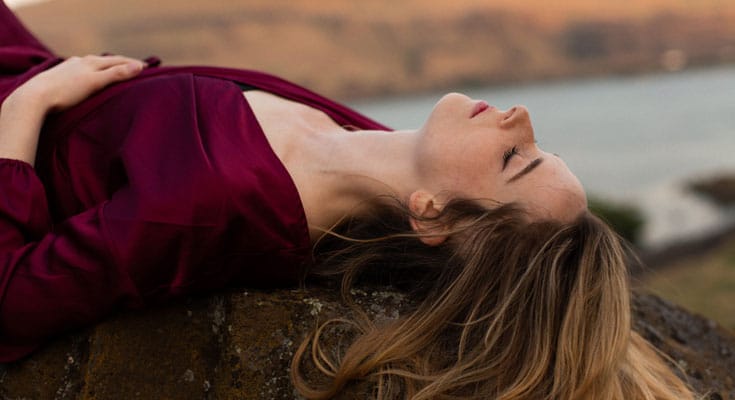 YOGA NIDRA: For Intention & Clarity
Friday, December 30 | 6:00 pm – 7:15 pm
Join us for a pre-New Years yoga nidra practice to soften into clarity for heart-filled 2023 intentions!
The practice of yoga nidra, or yogic sleep, is a systematic process of relaxation that combines breath, body-scan and imagery-based techniques to serve as a powerful antidote to overstimulation, burnout and exhaustion.
Yoga Nidra is an accessible go-to practice in any wellness toolkit for sharpening cognition, bolstering creativity and promoting a healthy response to stress. Through a 20-minute practice, studies have shown that it improves neuroplasticity, resets dopamine levels and supports healthy central nervous system regulation.
This special practice will be devoted to self care, nervous system nourishment and rejuvenation. In addition to yoga nidra, the evening will include gentle movement, pranayama (breath practice) and sound healing.
Accessible to all bodies and experience levels. Wear comfortable clothing and bring your yoga mat if you have one. Blankets and bolsters provided but feel free to bring your own.
$40 | Members: $35
(Or book through the FLY app – use the calendar icon in the upper right corner of the booking screen to skip ahead to 12/30/22)
View our event cancellation policy HERE.
Led by Emily Wright
"My greatest guides are creativity, honesty and heart, and I strive to bring each to every space I hold for healing. My classes are set with a soothing tone that holds softness and compassion, balanced with activation of the physical and energetic bodies to empower a connection to wholeness. The practices I offer are the same ones that have guided me to finding steadfast peace in the most trying moments, and my guidance is rooted in trusting the wisdom of life's unfolding.
I have been teaching yoga and exploring the intersections of healing and creativity for 10 years. Alongside yoga practices, I love workouts that feel like dance parties, making delicious food, messy artistic processes and learning from nature."