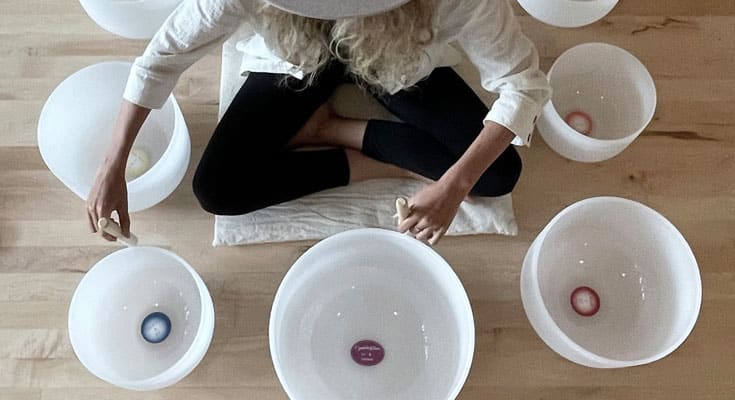 Full Moon Sound bath + Meditation
Sunday, October 9 | 4:00 pm – 5:15 pm
with Brooke Lyons
Relax into a deeply meditative state while bathing in the healing frequencies of crystal singing bowls and other instruments designed to permeate the mind and body, bringing all systems back into balance. The session will begin with a gentle guided meditation, followed by an immersive sound journey for deep rest and relaxation.
The powerful healing vibrations promote physical, mental, and emotional well-being. You will walk away feeling refreshed and renewed.
This special event will be held in the Fire Room (with heat off and fans on). Blankets and bolsters will be available for your use, but feel free to bring your own. Wear comfortable clothing that you can relax in.
$40 | Members: $35
Event & Workshop cancellation policy HERE