"Rock Your Flow" 21-Day Challenge for Concert Tickets! 🎟 🎟
IT'S SUMMER CHALLENGE TIME!!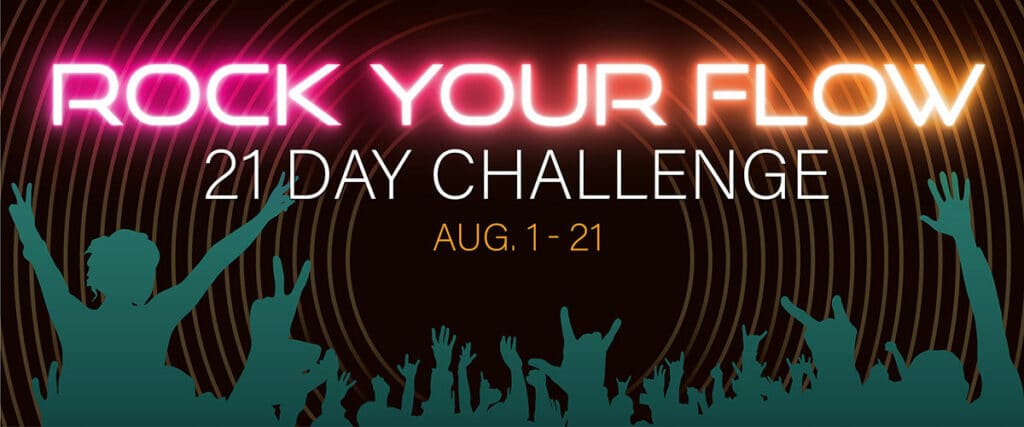 Starting August 1, take 21 classes in 21 days and rock your flow! If 21 classes seems like too much, go for 15! (We have great prizes for that 15th class too.) Or challenge yourself to see just how many you can do in 21 days! If you complete 21 classes between Aug. 1 and Aug 21, you will be entered to win 2 tickets to Modest Mouse and the Pixies at Edgefield on Sept. 13!!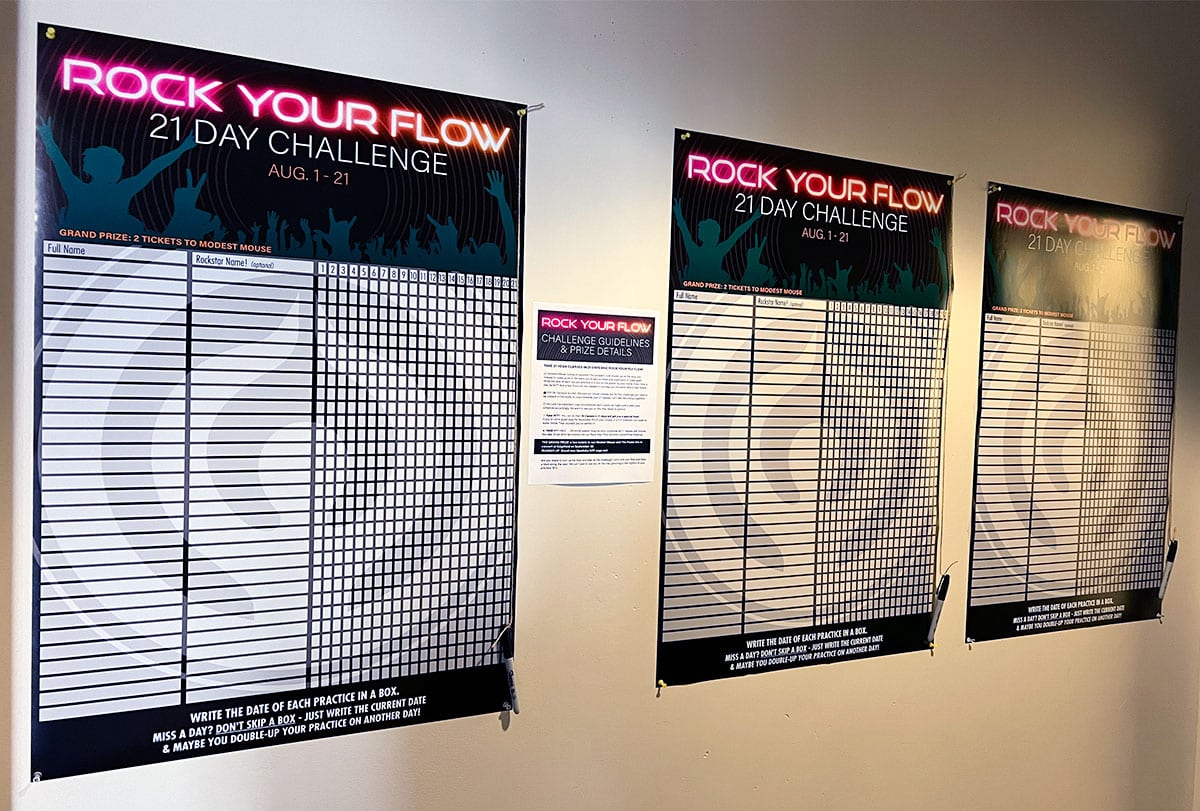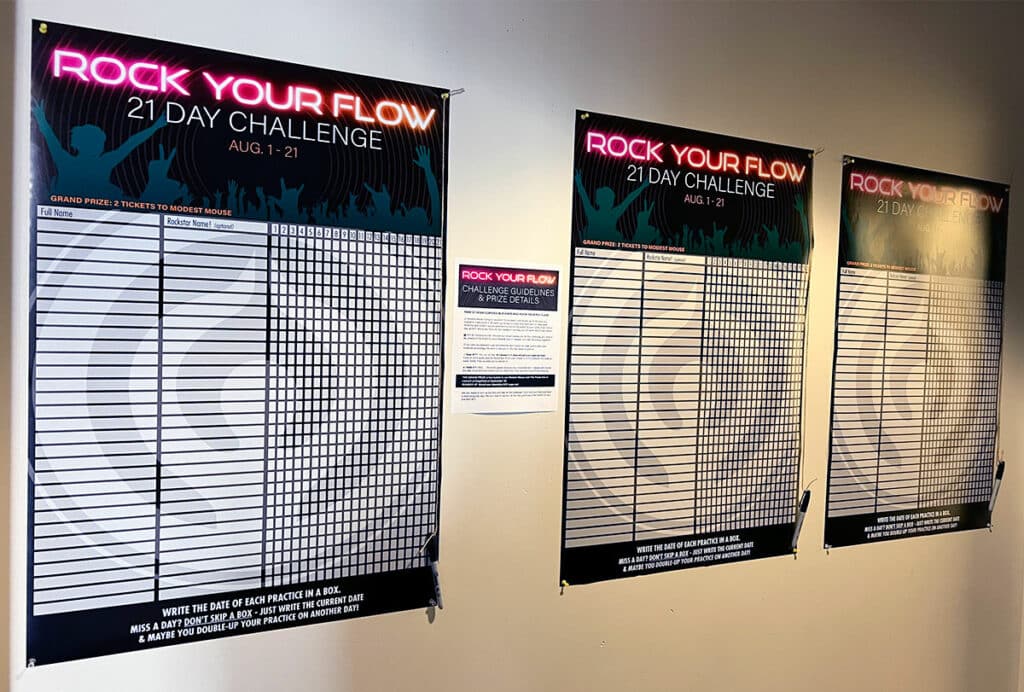 Posters are up at the studio, so set your intention and write your name on the wall 🌟 (Don't forget to add your "Rock Star Name"!)
CHALLENGE GUIDELINES AND PRIZES:
🏖️ Vacation Mode: Going on vacation? No problem! Just double up on the days you missed to make up for it. We want you to stay on track and reach your 21-class goal!
Write the date of each day you practice in a box on the poster by your name. If you miss a day, do NOT skip a box. If you do two classes in one day, put the same date in two boxes.

📺 FLY On Demand is a NO. We love our virtual classes, but for this challenge, you have to be present in the studio to count towards your 21 classes. Let's feel the energy together!

⏰ No Late Cancellations: Late cancellations don't count, so make sure to plan your schedule accordingly. We want to see you on the mat, ready to groove!

🌟 Take 15??? You can do that! 15 Classes in 21 days will get you a special treat! Enjoy an extra guest pass for September PLUS your choice or a FLY branded mat towel or water bottle. Treat yourself, you've earned it!

🎉 TAKE 21?! OMG. ….Drumroll, please! Anyone who completes all 21 classes will receive the take 15 tier AND be entered into our Rock Your Flow Summer
Grand Prize Drawing: Two tickets to see Modest Mouse and The Pixies live in concert at Edgefield on September 13!
Runner up: Brand new Manduka GRP yoga mat

Are you ready to turn up the heat and take on the challenge? Let's rock your flow and have a blast along the way! We can't wait to see you on the mat, grooving to the rhythm of your practice. 🎶🔥