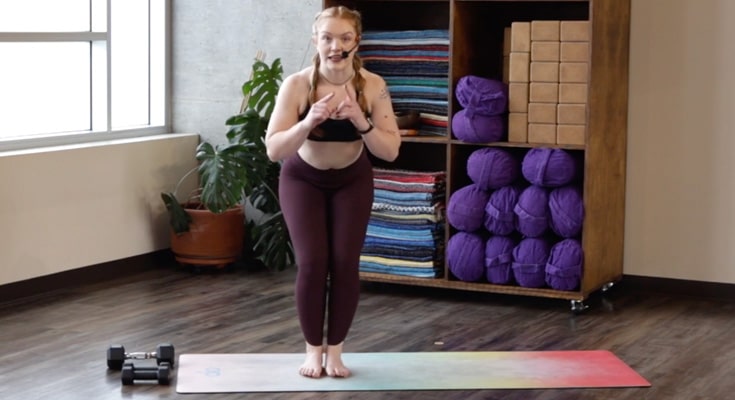 Livestreams are leaving but FLY TV is here to stay!
Whether you practiced via livestream with us one time or a hundred, we want to thank you from the bottom of our heart ❤️ All of us at the studio appreciate you tremendously. The connection that we have been able to maintain with our community throughout pandemic shut-downs has been a life-saver in many ways.

Livestreams have been an important part of our studio in the last 2 years and when we started them in March 2020, we originally intended them to be a substitution for in-person classes while our doors were closed. We never anticipated at that time that we would still be offering them in 2022. We have made the decision to discontinue livestream classes from our regular studio schedule as of 6/3/22. We arrived at this decision after much discussion and consideration, and it is a decision we did not make lightly.
For those of you who like to practice remotely, we still got you!
We created FLY TV in the summer of 2020 as a long-term solution for folks that want to practice with us from home or while traveling. Our teachers and Marketing/Production Manager have put a lot of love and energy into our on-demand platform.
FLY TV is a special site that we have created with HD-quality content. With a library of hundreds of classes, you can find exactly what you are needing based on class type, instructor, video length, and intensity. New classes are added to the site every Sunday!
Following the free 3-day trial, a monthly subscription is just $35/month!
One of the positive things to have come out of the pandemic is the increase in online options and accessibility to practice yoga and enjoy fitness from the comfort and safety of your own home. THANK YOU FOR SUPPORTING LOCAL ❤️