IT'S CHALLENGE TIME 💥
AND THE POSTERS ARE UP!
Set your intention and commit to yourself this month ❤️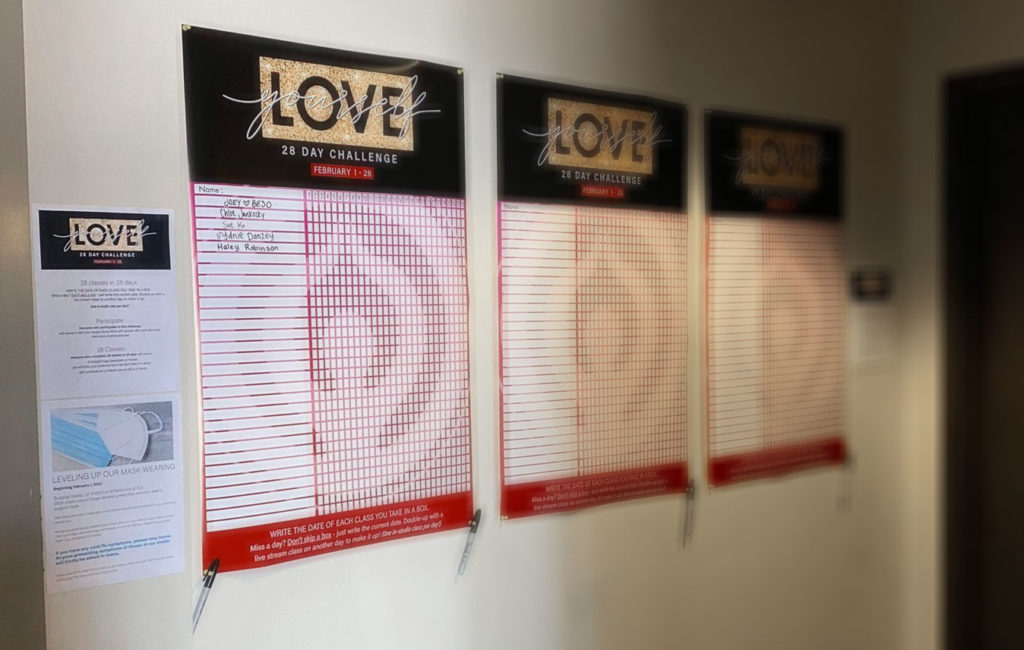 28 classes in 28 days. (Feb. 1-28)
Write the date of each class you take in a box. Miss a day? Don't skip a box – just write the current date. Double-up with a live stream class on another day to make it up! (One in-studio class per day!)
Participate:
Everyone who participates in this challenge will receive a Self-Love Coupon Book filled with special offers and discounts from local small businesses.
28 Classes:
Everyone who completes 28 classes in 28 days will receive
A Firelight Yoga Sweatshirt or Hoodie (we will order your preferred size if we don't have it in stock)
Gift Certificate for a 2-Week Intro to Gift to a Friend
Bragging rights 💪
✅ If you are participating in this challenge with all livestreams, email contact us and we will track your progress.
✅ If you are participating in this challenge by coming to the studio to take all or most of your classes, print your name on the poster and log your classes there.
More ways to practice self love this month (and every month):
Make a nourishing meal
Forgive yourself
Put your phone on do not disturb and take a warm bath or shower
Take a social media break
Make a list of all the things you are grateful for
Smile in the mirror
❤️❤️❤️❤️❤️❤️❤️❤️❤️❤️